He ran into a little sea-trash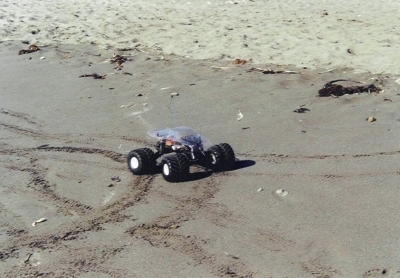 Here is his Clod-O-Pede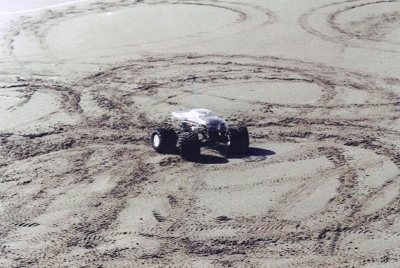 Who could resist some doughnuts?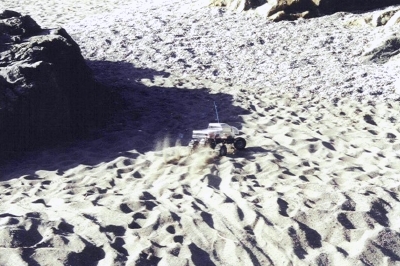 He loves shooting rooster tails

Kicking up a little sand with those paddle tires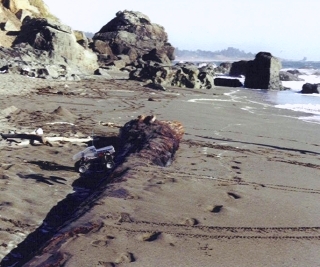 Getting some air off the log underneath the sand
INFO
Hop Ups include:
Mag Mayhem Motor, Novak Super Rooster ESC, RPM 5x11 Carriers, Duratrax Bearings, Hitec Steering Servo, All Aluminum Big Bore Shocks, Pro Ball Differential Gear, Adjustable Camber Links, Aluminum Idler Gear, Imex Jumbo Dawg Tires with Blackfoot Rims, And A Pro-Line Chevy Silverado Body To Top It
Off.

Truck Measures; 18" Long, 19" Wide, Over 10" Tall, With 5"+ Ground Clearence.